Paper Punches
Heavy Duty 1 - 7 Hole Paper Punches by Master, GBC, Swingline & More!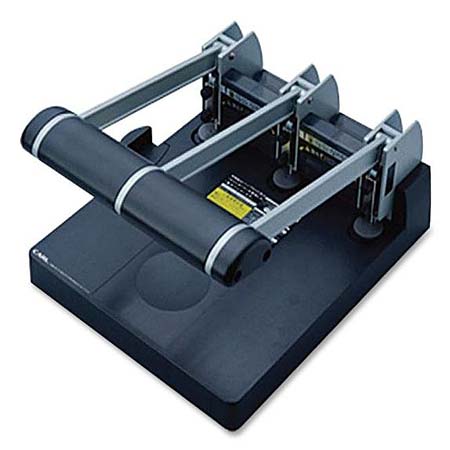 Quality Master™ by Martin Yale paper punches are durable and well crafted to withstand everyday use and abuse. For the best low volume, manual paper hole punches look to whether you're looking for a standard three hole punch, a 7 hole punch or a heavy duty hole punch, Factory Express has the right punch to meet your needs. With original features like handle locks, adjustable punch heads and padded or lever handles, these punches are ideal for every project from your home scrapbook to publishing department demands. Consider a paper drill for your large volume hole punching needs. High quality Paper Drills from Martin Yale, MBM and Standard can quickly drill through a 2" stack of paper.
See our Interchangeable Die Punches for electric binding punches that punch up to 150 sheets of 20 lb paper at once.